We are pleased to announce our third annual contest, the 2018 Brett Elizabeth Jenkins Poetry Prize, judged by Zeina Hashem Beck. There are no limitations in form or content; we are interested in everything from traditional forms to free verse to lyric essay to flash fiction.
The winner will receive $750 and the runner-up will receive $500.
Contest opens June 21 and closes August 21.
Submit up to three poems / pieces (five pages maximum) per entry. You are more than welcome to enter the contest more than once, provided you pay the fee of $12 for each entry.
Please put all poems in one document, as only one document is permitted per entry.
Simultaneous submissions are permitted, but know that if your poem(s) or piece(s) are accepted elsewhere, we cannot refund your contest entry. If you need to withdraw a poem due to acceptance at another publication, please leave a note in Submittable. Please only use the "Withdraw" feature if you need to withdraw the whole of your submission.
Please only submit original work that has not appeared in any form, online or in print.
Please make certain all identifying material is removed from the manuscript.
All work submitted to this contest will be considered for publication in the Winter Solstice issue, which will be published on December 21.
Entries will be read by a team of five readers, which will include both editors of the journal. A dozen finalists will be selected to be sent on to the final judge.
Zeina Hashem Beck is a Lebanese poet. Her second full-length collection, Louder than Hearts, won the 2016 May Sarton New Hampshire Poetry Prize. She's also the author of two chapbooks: 3arabi Song, winner of the 2016 Rattle Chapbook Prize, and There Was and How Much There Was, a smith|doortop Laureate's Choice, selected by Carol Ann Duffy. Her first book, To Live in Autumn, won the 2013 Backwaters Prize. Her work has won Best of the Net, has been nominated for the Pushcart and the Forward Prize, and has appeared in Ploughshares, Poetry, the Academy of American Poets' Poem-a-Day, and World Literature Today , among others. Her poem, "Maqam," won Poetry Magazine 's 2017 Frederick Bock Prize. She lives in Dubai, where she has founded the poetry collective PUNCH. www.zeinahashembeck.com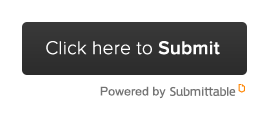 We Subscribe to the Council of Literary Magazines and Presses Contest Code of Ethics
CLMP's community of independent literary publishers believe that ethical contests serve our shared goal: to connect writers and readers by publishing exceptional writing. We believe that intent to act ethically, clarity of guidelines, and transparency of process form the foundation of an ethical contest. To that end, we agree to 1) conduct our contests as ethically as possible and to address any unethical behavior on the part of our readers, judges, or editors; 2) to provide clear and specific contest guidelines — defining conflict of interest for all parties involved; and 3) to make the mechanics of our selection process available to the public. This Code recognizes that different contest models produce different results, but that each model can be run ethically. We have adopted this Code to reinforce our integrity and dedication as a publishing community and to ensure that our contests contribute to a vibrant literary heritage.



​Tinderbox Poetry Journal Contest Selection Process
1st Round of Judging: Non-Blind
​Read by ​editors with an accompanying panel of three readers. Finalists (​12 submissions) will then be forwarded to the contest judges for the 2nd Round of Judging.
2nd Round of Judging: Blind Read by Contest Judge. Judges change on a yearly basis.
Conflicts of Interest: Anyone with affiliation with ​the final​ judge is ineligible to enter​. Affiliation would include current and former students (brief workshops excluded), close friendships, ​and relatives. While we send the pieces to the judge anonymous, we hope the judge cannot recognize the submitters by the content.